About us
Puddleduck Farm is a 100 acre mixed farm, we grow close to 2 acres of organically grown produce, raise beef cattle and chickens. We place an emphasis on growing our produce organically and strive to be as sustainable as possible. We also produce maple syrup every spring from a sugarbush that we rent close to our farm. We have been running our CSA since 2015 and also sell our farm products at local farmers markets and some retail locations. We serve the areas of Pontypool, Millbrook, Cavan, Bethany and Peterborough.
Latest Farm Happening
First Share of the Season
It's that time of the season already, it's hard to believe the CSA shares are beginning! We have been busy tending young seedlings since mid-March with the starting of pepper seeds, then tomatoes, as the weeks went on more and more seeds were started and kept warm before being able to safely live in a greenhouse. We have been starting a lot more seeds... read more »
Farm Stand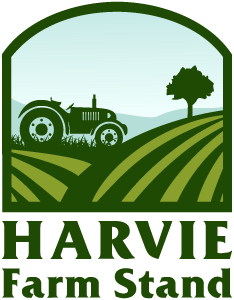 Not ready to commit to being a full-time member yet or are all shares sold out? Subscribe to the Farm Stand for Puddleduck Farm and get the chance to purchase a share each week that there is a harvest bounty.
Subscribe to Farm Stand