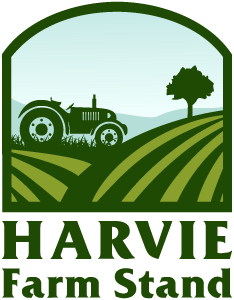 Not quite ready to be a member?
If you want to support your local farm and eat healthy but cannot commit to a full farm share season, you can use the farm stand to purchase one time shares. Once you sign up, you'll continue to receive notifications when we have one-time shares available for home delivery.
About us
Harvie Farms Pittsburgh delivers local farm fresh products grown right here in Pennsylvania directly to your home. Like having the farmers market brought right to your door, each Harvie Farms box is completely customized to your preferences.

We partner with farmers from western Pennsylvania and the surrounding region including Who Cooks for You Farm (produce), Clarion River Organics (produce), 3 Springs Fruit Farm (fruit), Jubilee Hilltop Ranch (meat), Brunton Dairy (milk), Mediterra Bakehouse (bread), Pasture Maid Creamery (cheese), Hidden Hills Dairy (cheese), and Goat Rodeo Farm & Dairy (cheese) with more farmers joining us through the season.

Harvie Farms Pittsburgh is managed by Neil Stauffer, an intermittent local farmer with extensive ties to the farms in western Pennsylvania, including his management of Penn's Corner Farm Alliance for 10 years.

We are backed by the Harvie platform, a Pittsburgh-based technology company, which connects local farmers and local consumers throughout the U.S., Canada and Australia. In 2020, over 150 farms will use the platform to deliver over 500,000+ deliveries of local food to 50,000+ consumers. The goal of Harvie is to make local food accessible to all by making it more customer friendly to buy from local farms.
Latest Farm Happening
Check It Out--A Thanksgiving Week Farm Stand!
In the spirit of holiday celebration and local foods, we are thrilled to offer a pop-up Thanksgiving Farm Stand for home delivery on Tuesday and Wednesday, November 24-25. Harvie Farm's first-ever 26 week farm share season is now over, but the Farm Stand is an opportunity for both members and non-members to purchase single customized local foods farm... read more »
Our Delivery Area
Contact Harvie Farms Pittsburgh