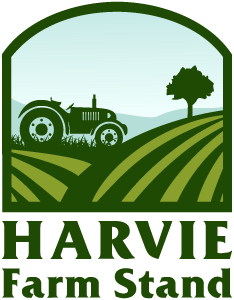 Not quite ready to be a member?
If you want to support your local farm and eat healthy but cannot commit to a full farm share season, you can use the farm stand to purchase one time shares. Once you sign up, you'll continue to receive notifications when we have one-time shares available for home delivery.
About us
Harvie Farms Pittsburgh believes that it should be as easy to buy from local farms as it is to buy from Amazon. We bring local, farm fresh products grown right here in western Pennsylvania to your home or workplace.

We represent a group of farmers from western Pennsylvania including Who Cooks for You Farm (produce), Clarion River Organics (produce), Jubilee Hilltop Ranch (meat), Brunton Dairy (milk), Pasture Maid Creamery (cheese), Hidden Hills Dairy (cheese), and Goat Rodeo Farm & Dairy (cheese) with more farmers joining us through the season.

Harvie Farms Pittsburgh is managed by Neil Stauffer a local farmer with extensive ties to the farms in western Pennsylvania, including his management of Penn's Corner Farm Alliance for 10 years.

We are backed by the Harvie platform, a Pittsburgh-based technology company, which connects local farmers and local consumers throughout the U.S., Canada and Australia. In 2020, over 150 farms will use the platform to deliver over 500,000+ deliveries of local food to 50,000+ consumers. The goal of Harvie is to make local food accessible to all by making it more customer friendly to buy from local farms.
Latest Farm Happening
Farm Happenings for week of June 9, 2020
The rhythm of the season is just beginning. But here at Harvie Farms Pittsburgh, we are learning so much each week about how to improve your farm share experience. We are so grateful for your support of our start up business. Butcher's Choice Specialty Steaks For those of you getting the Butcher Box once a month, I wanted to give a little more... read more »
Our Delivery Area
Contact Harvie Farms Pittsburgh