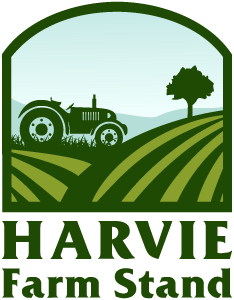 Not quite ready to be a member?
If you want to support your local farm and eat healthy but cannot commit to a full farm share season, you can use the farm stand to purchase one time shares. Once you sign up, you'll continue to receive notifications when we have one-time shares available.
About us
At Harvie, we believe the food you choose to put in your body is another big decision.
And the choices are overwhelming! Piggly Wiggly? Whole Foods? Wal-mart? Imperfect Produce? Hello Fresh?
Harvie is a new choice in the Chicago market.
Harvie strives to be everything Big Food is not: friendly, fresh, healthy, convenient and transparent.
In that spirit, Harvie wants to talk to you about you and your family's needs and determine if Harvie is right for you. Schedule a free consultation call with Harvie:
Click Here
We'll review:
Your dietary preferences (vegetarian? vegan? carnivore? gluten free?)
What products you like to have in your kitchen and what you hate! (mine is beets..)
How often you cook at home
Your location (to make sure we can home deliver to you)
If Harvie is right for you, we'll suggest a farm share size, schedule of deliveries and help you set up product preferences.
Stay safe out there and happy eating,
-Simon
-Simon Huntley
CEO, Harvie
c: 504-218-0397
Eat small farms not big food.
Contact Harvie Farms Chicago