About us
Harvest Valley Farms believes in growing the highest quality product using the least amount of chemical pesticides and synthetic fertilizers necessary. These applications are greatly reduced by the long-term process of building the soil structure.
Art, Larry, and David have found that building the soil structure by the use of green manure, organic material amendments, wet lime, crop rotation, heavy mulching, and less tillage, can reduce pesticide and fertilizer use by about 60 percent. In addition to proper soil maintenance, HVF believes that overall diversity and local sales are extremely important in order to sustain a good community economy.
Latest Farm Happening
Santa On the Tractor
If you are looking for something to do this weekend, bring the kids out to our Farm Market this Saturday or Sunday. We will be featuring "Santa on the Tractor" from 11 am to 2 pm. What a great family picture that would make! Of course you can also take advantage of our multitude of local products such as: grass fed beef, jams & jellies, HVF... read more »
Farm Stand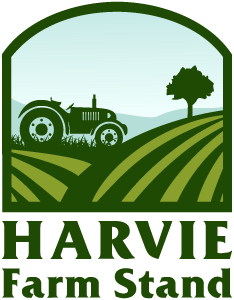 Not ready to commit to being a full-time member yet or are all shares sold out? Subscribe to the Farm Stand for Harvest Valley Farm and get the chance to purchase a share each week that there is a harvest bounty.
Subscribe to Farm Stand
Our Delivery Area
Contact Harvest Valley Farm