(For those that want to get right to the point…. we are taking sign-ups for home delivery in Pittsburgh via Harvie Farms Pittsburgh and also we are shipping meat to a 5 state radius of western Pennsylvania now via our Stockman Share if you are not in the Pittsburgh metro area. For a longer story, see below!)
Jubilee Hilltop Ranch, one of the farms that supplies meat for Harvie Farms Pittsburgh boxes, lost 97% of their revenue when COVID-19 related shut downs closed restaurants across Allegheny County. With Harvie and the support of our members across the region, we were able to fill many of those orders for Neal and his family at Jubilee Hilltop Ranch. Neal talked about this experience recently: https://www.youtube.com/watch?v=_Biiu9JmAZY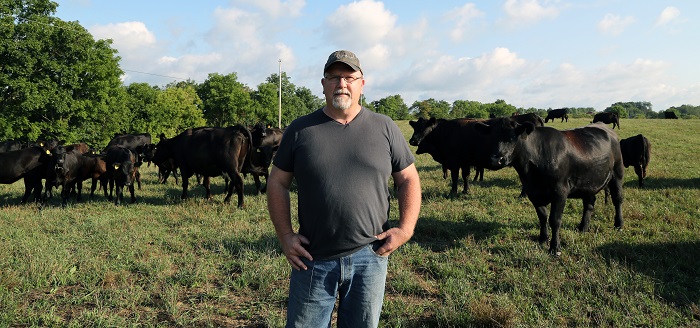 When we launched Harvie Farms Pittsburgh in January, we had no idea what was coming in March, but our work felt more important than ever this year. In the middle of a pandemic, it felt good to be of use: supporting farms and distributing food directly to the door.
My vision with Harvie since we launched four years ago has been to make buying from local farms as easy as buying from Amazon. The benefits of local agriculture are many: fresh and delicious food, less transportation in distribution, growing the local economy, building community, and supporting farms that are taking care of their land in a responsible manner.
However, we recognize that the experience of buying from local farmers must be more convenient. There has been a missing piece between the farmer and the consumer. Part of it is technology that can serve as that bridge (and that is what we worked on for the first few years of Harvie's life) but there is also distribution. As a local food system, we have not figured out how to make that direct connection in a way that works for farmers, distributors, retailers, and consumers at large scale. I believe Harvie and especially the model we are piloting at Harvie Farms Pittsburgh is part of that answer.
In essence, we help small farms beat the big guys.
Although our overall food supply was never really in doubt this Spring, the sight of empty grocery store shelves got us thinking as a society about where our food comes from. This resulted in a huge sales increase for the local food economy. Our network of farms across the United States and Canada saw a 500% increase in year-over-year sales.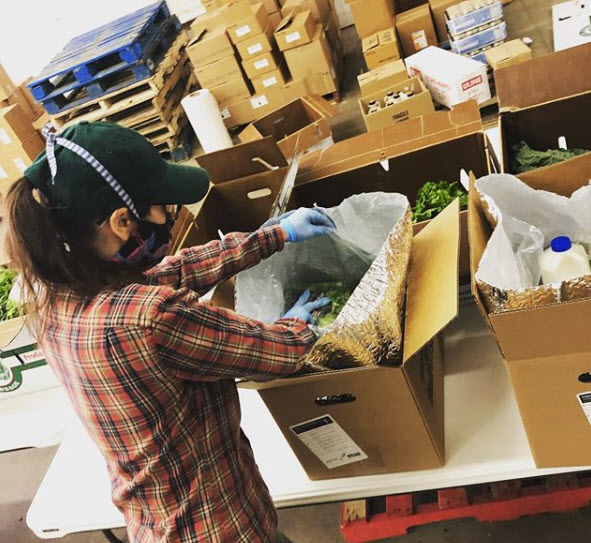 Fast forward to August and we are delivering over 500 boxes per week to our Pittsburgh community and we are working on our logistics so we can serve more people. We are opening a third delivery day to keep up with demand, so as of today we are open for sign ups again!
To sign up for Harvie Farms Pittsburgh visit:
https://www.harvie.farm/signup/harvie-farms-pittsburgh
We have been sold out most of the year and we expect these new slots to sell out quickly!
If you are outside of Allegheny county and the delivery area for Harvie Farms Pittsburgh, or know someone who is, I encourage you to check out our new option that we call the Stockman Share. It is a meat box delivered straight from Jubilee Hilltop Ranch. For delivery, we are using the FedEx network so we can serve a much larger population base. Here is a map of the delivery area: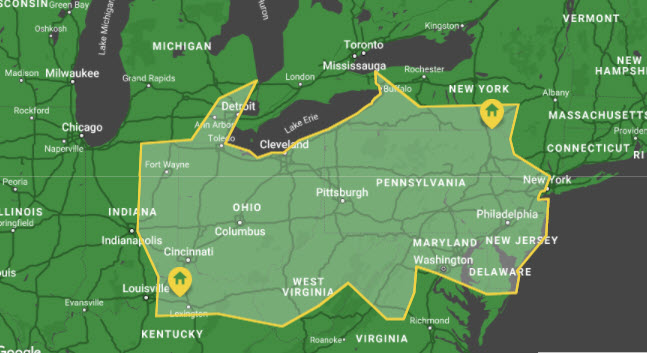 Sign up here:
https://www.harvie.farm/signup/harvie-stockman-share
Thank you for your support of our "Harvie farms" in these strange times. I continue to believe that buying and eating local food is one of the most concrete acts you can take to make a difference in the world and in your own life. Every dollar that you spend in the local food economy is a vote for this kind of agriculture.

-Simon Huntley
CEO, Harvie